IMPORTANCE OF ROAD TRANSPORT
8th April 1966
Page 29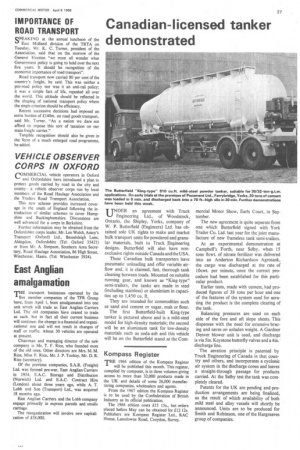 Page 29, 8th April 1966 —
IMPORTANCE OF ROAD TRANSPORT
Close
SPEAKING at the annual luncheon of the East Midland division of the TRTA on Tuesday, Mr. K. C. Turner, president of the Association, said that on the morrow of the General Election "we must all wonder what Government policy is going to hold over the next five years. It should be recognition of the economic importance of road transport".
Road transport now carried 80 per cent of the country's freight, he said. This was neither a pro-road policy nor was it an anti-rail policy; it was a simple fact of life, repeated all over the world. This attitude should be reflected in the shaping of national transport policy where the single criterion should be efficiency.
Recent successive decisions had imposed an extra burden of £140m. on road goods transport, said Mr. Turner. "As a nation we dare not afford to impose this sort of taxation on our main freight carrier."
Tangible recognition should also be given in the form of a much enlarged road programme, he added.