Mills appeals
7th March 1996
Page 8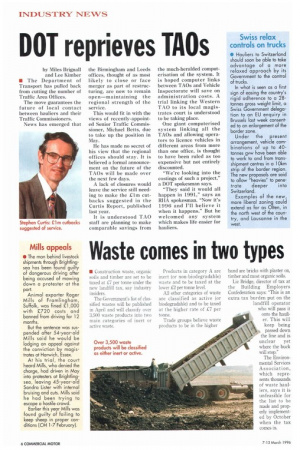 Page 8, 7th March 1996 —
Mills appeals
Close
• The man behind livestock shipments through Brightlingsea has been found guilty of dangerous driving after being accused of mowing down a protester at the port.
Animal exporter Roger Mills of Framlingham, Suffolk, was fined 21,000 with £720 costs and banned from driving for 12 months.
But the sentence was suspended after 54-year-old Mills said he would be lodging an appeal against the conviction by magistrates at Harwich, Essex.
At his trial, the court heard Mills, who denied the charge, had driven in May into protesters at Brightlingsea, leaving 45-year-old Sandra Lister with internal bruising and cuts. Mills said he had been trying to escape a hostile crowd. Earlier this year Mills was found guilty of failing to keep sheep in proper conditions KM 1-7 February).