Roads deadlock by 2005
7th March 1996
Page 7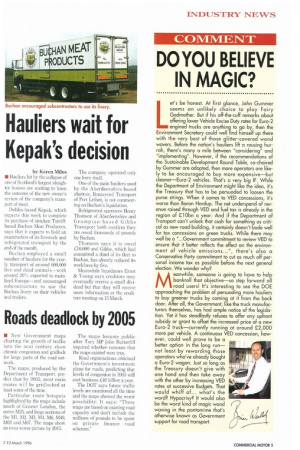 Page 7, 7th March 1996 —
Roads deadlock by 2005
Close
Keywords :
Road Transport
,
Counties Of England
,
Traffic Congestion
,
Gridlock
,
England
,
Transport In Birmingham, England
,
Transport In Buckinghamshire
,
Highways Agency
,
Politics
,
Environment
• New Government maps charting the growth of traffic into the next century show chronic congestion and gridlock for large parts of the road network.
The maps, produced by the Department of Transport, predict that by 2005, most main routes will be gridiocked at least some of the time.
Particular route hotspots highlighted by the maps include much of Greater London, the entire M25, and large sections of the Ml, M2, M3, M4, M6, M40, M62 and M67. The maps show an even worse picture by 2015. The maps became public after Tory MP John Butterfill inquired whether rumours that the maps existed were true.
Road organisations criticised the Government's investment plans for roads, predicting that levels of congestion in 2005 will cost business £40 billion a year.
The DOT says future traffic levels are monitored all the time and the maps showed the worst possibility. It says: "These maps are based on existing road capacity and don't include the millions of pounds to be spent on private finance road schemes."