TRAFFIC ON ILKLEY OLD BRIDGE.
7th July 1925
Page 16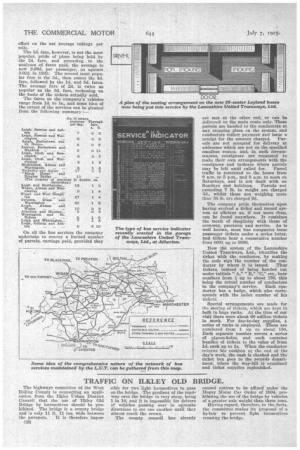 Page 16, 7th July 1925 —
TRAFFIC ON ILKLEY OLD BRIDGE.
Close
The highways committee of the West Riding County is supporting an application from the Ilkley Urban District Council that the use of Ilkley Old Bridge by locomotives should be prohibited. The bridge is a county bridge and :Is only 11 ft. 11 ins, wide between the parapets. It is therefore imposc26
sible for two light locomotives to pass on the bridge. The gradient of the roadway over the bridge is very steep, being 1 in 10, and it is impossible for drivers of vehicles passing over in opeosite directions to see one another until they almost reach the crown.
The county council has already
caused notices to be affixed under *the Heavy Motor Car Order of 1904, prohibiting the use of the bridge by vehicles of a greater axle weight than three tons.
Having regard, therefore, to the facts, the committee makes its proposal of a by-law to prevent light locomotives crossing the bridge.