Following the chairman's speech Mr L. aylor-Harrington, deputy director of
7th August 1970
Page 31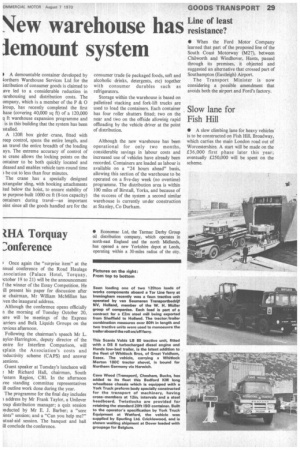 Page 31, 7th August 1970 —
Following the chairman's speech Mr L. aylor-Harrington, deputy director of
Close
the entre for Interfirm Comparison, will (plain the Association's costs and -oductivity scheme (CAPS) and answer iestions.
Guest speaker at Tuesday's luncheon will Mr Richard Hall, chairman. South iestern Region, CBI. In the afternoon ree standing committee representatives ill outline work done during the year.
The programme for the final day includes I address by Mr Frank Taylor, a Unilever oup distribution manager; a quiz session )nducted by Mr E. J. Barber; a "sore )ints" session; and a -Can you help me?" utual-aid session. The banquet and ball ill conclude the conference.
• Economac Ltd, the Tarmac Derby Group oil distribution company, which operates in north-east England and the north Midlands, has opened a new Yorkshire depot at Leeds, operating within a 30-miles radius of the city.