Inspecting Public-service Vehicles In a Provincial Town.. A report of
6th October 1925
Page 7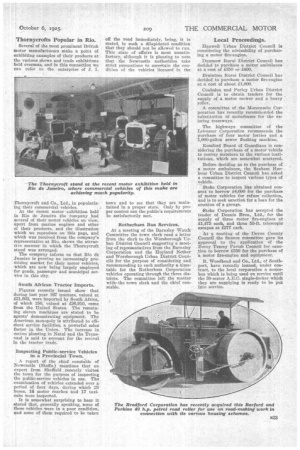 Page 7, 6th October 1925 —
Inspecting Public-service Vehicles In a Provincial Town.. A report of
Close
the chief constable of Newcastle (Staffs.) mentions that an expert from Sheffield ,recently visited the town for the purpose of inspecting the public-service vehicles in use. The examination of vehicles extended over a period of four days, during which 29 buses, 16 motor coaches and 17 taxicabs were inspected.
It is somewhat surprising to hear it stated that, generally speaking, some of these vehicles were in a poor condition, and some of them required to be taken off the road immediately, being, it is stated, in such a dilapidated condition that they should not be allowed to run. This state of affairs is most unsatisfactory, although it is pleasing to note that the Newcastle authorities take strict precautions to ascertain the condition of the vehicles licensed in the
town and to see that they are maintained in a proper state. Only by proper control can the public's requirements be satisfactorily met.