Opposing Speed Limits in Dundee.
6th October 1925
Page 4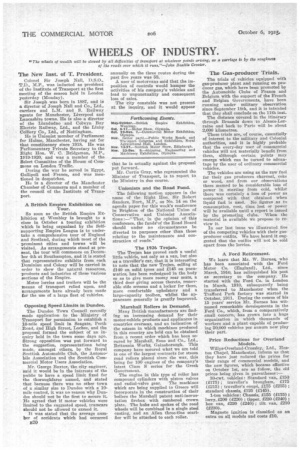 Page 4, 6th October 1925 —
Opposing Speed Limits in Dundee.
Close
The Dundee Town. Council recently made application to the Ministry of Transport for permission to establish a 10-mile speed limit in Seagate, Perth Road, and High Street, Lochee, and the proposal formed the subject of an inquiry held in the town some days ago. Strong opposition was put forward to the suggestion, representations being made, amongst others, by the Royal Scottish Automobile Club, the Automobile Association and the Scottish Commercial Motor Users Association.
Mr. George Baxter, the city engineer, said it would be in the interests of the public to have a speed limit fixed for the thoroughfares named, and stated that because there was no other town of a similar size to Dundee with a 10mile control, it was no reason why Dundee should not be the first to secure it. He agreed that if motor vehicles were limited to the suggested speed, tramcars should not be allowed to exceed it.
It was stated that the average number of accidents which had occurred B20 annually on the three routes during the past five years was 58.
A user of motorvans said that the imposition of controls would hamper the activities of his company's vehicles and lead to unpunctuality and consequent loss of sales.
The city constable was not present at the inquiry, and it would appear thathe is actually against the proposal put forward.
Mr. Curtis Gray, who represented the Minister of Transport, is to report to the Ministry in due course.