MORECAMBE BUS PROPOSALS.
6th October 1925
Page 23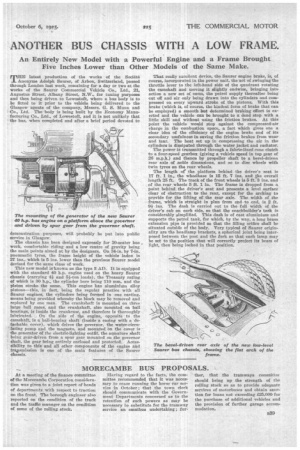 Page 23, 6th October 1925 —
MORECAMBE BUS PROPOSALS.
Close
At a meeting of the finance committee of the Morecambe Corporation consideration was given to a joint report of heads of departments with respect to traction on the front. The borough engineer also reported on the condition of the track and the traffic manager on the condition of some of the rolling stock. Having regard to the facts, the committee recommended that it was necessary to cease running the horse ear Sotvice in October ; that the town clerk should communicate with the Government Departments concerned as to the retention of such powers as may be necessary to substitute for the tramway service an omnibus undertaking; fur ther, that the tramways committee should bring up the strength of the rolling stock so as to provide adequate services of motorbuses and obtain sanction for loans not exceeding £25,000 for the purchase of additional vehicles and the provision of further garage accommodation.