Only Norway can beat the British
6th June 1996
Page 8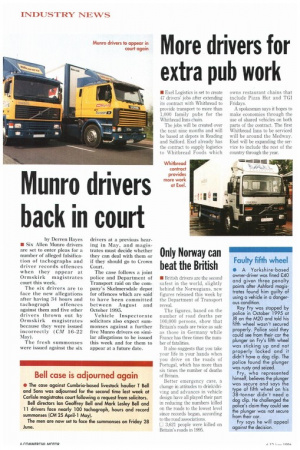 Page 8, 6th June 1996 —
Only Norway can beat the British
Close
• British drivers are the second safest in the world, slightly behind the Norwegians, new figures released this week by the Department of Transport reveal.
The figures, based on the number of road deaths per 100,000 persons, show that Britain's roads are twice as safe as those in Germany while France has three times the number of fatalities.
It also suggests that you take your life in your hands when
you drive on the roads of Portugal, which has more than six times the number of deaths of Britain.
Better emergency care, a change in attitudes to drink/driving and advances in vehicle design have all played their part in reducing the numbers killed on the roads to the lowest level since records began, according to the road associations.
II 3,621 people were killed on Britain's roads in 1995.