The lorry codi oes national
6th June 1996
Page 7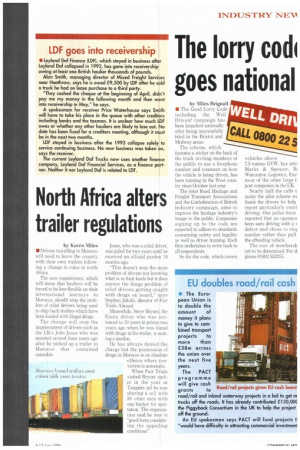 Page 7, 6th June 1996 —
The lorry codi oes national
Close
by Miles Brignall • The Good Lorry Code including the Well Driven? campaign has been launched nationally after being successfully tried in the Bristol and Medway areas.
The scheme, which features a sticker on the back of the truck inviting members of the public to use a freephone number and comment on how the vehicle is being driven, has been running in the West country since October last year.
The joint Road Haulage and Freight Transport Associations and the Confederation of British Industry campaign, aims to improve the haulage industry's image to the public. Companies signing up to the code are expected to adhere to standards concerning safety and legality as well as driver training. Each firm undertakes to write back to all respondents.
So far the code, which covers vehicles above
7.5 tonnes GVW, has attr; Marks & Spencer, B1 Wincanton Logistics, Exe. most of the other large tt port companies in the UK.
Nearly half the calls t under the pilot scheme we thank the drivers for help report particularly court driving. One police force reported that an operator been seen driving with a r defect and chose to rin4 number rather than pull the offending vehicle.
The cost of inembersh yet to be determined. For phone 01892 552355.