North Africa alters trailer regulations
6th June 1996
Page 7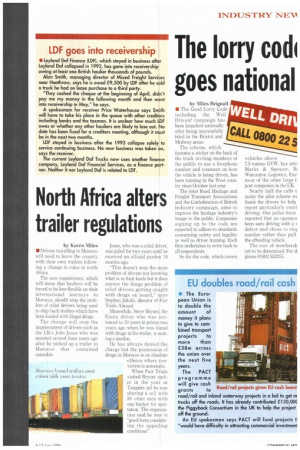 Page 7, 6th June 1996 —
North Africa alters trailer regulations
Close
by Karen Miles • Drivers travelling to Morocco will need to leave the country with their own trailers following a change in rules in north Africa.
The new requirement, which will mean that hauliers will be forced to be less flexible on their international journeys to Morocco, should stop the problem of relief drivers being used to ship back trailers which have been loaded with illegal drugs.
The change will stop the imprisonment of drivers such as the UK's John Jones who was arrested around three years ago after he picked up a trailer in Morocco that contained cannabis. Jones, who was a relief driver, was jailed for two years until he received an official pardon 18 months ago.
"This doesn't stop the main problem of drivers not knowing what is in their loads but it does answer the fringe problem of relief drivers getting caught with drugs on board," says Stephen Jakobi, director of Fair Trials Abroad.
Meanwhile, Steve Bryant, the Essex driver who was sentenced to 10 years in prison two years ago when he was found with drugs in his trailer, is seeking a pardon.
He has always denied the charge but the possession of dnigs in Morocco is an absolute offence where conviction is automatic.
When Fair Trials visited Bryant earlier in the year at Tangiers jail he was sharing a cell with 30 other men with one bucket for sanitation. The organisation said he was in ''good form considering the appalling conditions".