LDF goes into receivership
6th June 1996
Page 7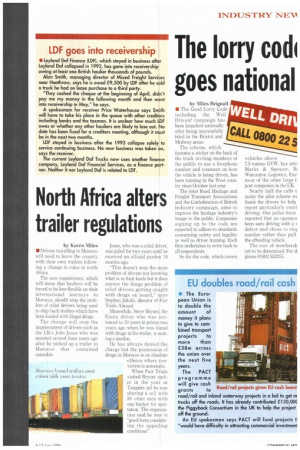 Page 7, 6th June 1996 —
LDF goes into receivership
Close
• Leyland Daf Finance (LDF), which stayed in business after Leyland Daf collapsed in 1993, has gone into receivership owing at least one British haulier thousands of pounds.
Alan Smith, managing director of Mixed Freight Services near Heathrow, says he is owed £9,5001LDF after he sold a truck he had on lease purchase to a third party.
"They cashed the cheque at the beginning of April, didn't pay me my money in the following month and then went into receivership in May," he says. A spokesman for receiver Price Waterhouse says Smith will have to take his place in the queue with other creditors including banks and the taxman. It is unclear how much LDF owes or whether any other hauliers ore likely to lose out. No date has been fixed for a creditors meeting, although it must be in the next two months.
LDF stayed in business after the 1993 collapse solely to service continuing business. No new business was taken on, says the receiver.
The current Leyland Dal Trucks now uses another finance company, Leyland Daf Financial Services, as a finance partner. Neither it nor Leyland Daf is related to LDF.