nal in South Wales have been thrown into chaos because
6th June 1996
Page 6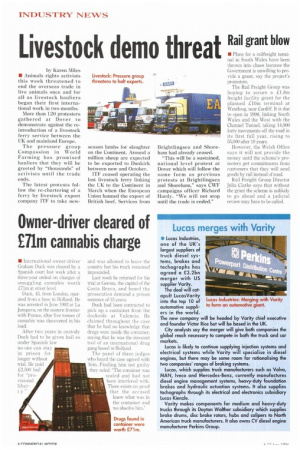 Page 6, 6th June 1996 —
nal in South Wales have been thrown into chaos because
Close
the Government is unwilling to provide a grant, say the project's promoters.
The Rail Freight Group was hoping to secure a £1.8m freight facility grant for the planned ,ClOni terminal at Wentkx.kg, near Cardiff. It is due to open in 1998, linking South Wales and the West with the Channel Tunnel, taking 14,000 lorry movements off the road in its first full year, rising to 55,000 after 10 years.
However, the Welsh Office says it will not provide the money until the scheme's promoters get commitments from customers that they will send goods by rail instead of road, Rail Freight Group Director Julia Clarke says that without the grant the scheme is unlikely to go ahead and a judicial review may have to be called.