SEALED LOADSAN OPEN AND SHUT CASE?
6th June 1996
Page 42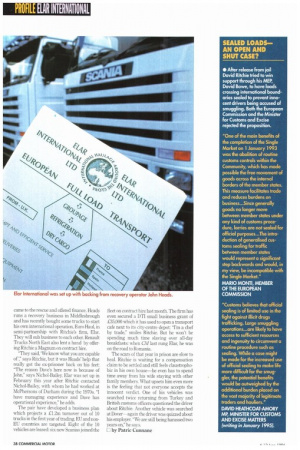 Page 42, 6th June 1996 —
SEALED LOADSAN OPEN AND SHUT CASE?
Close
• After release from jail David Ritchie tried to win support through his MEP, David Bowe, to have loads crossing international boundaries sealed to prevent innocent drivers being accused of smuggling. Both the European Commission and the Minister for Customs and Excise rejected the proposition.
"One of the main benefits of the completion of the Single Market on 1 January 1993 was the abolition of routine customs controls within the Community, which has made possible the free movement of goods across the internal borders of the member states. This measure facilitates trade and reduces burdens on business...Since generally goods no longer move between member states under any kind of customs procedure, lorries are not sealed for off kial purposes...The introduction of generalised customs sealing for traffic between member states would represent a significant step backwards and would, in my view, be incompatible with the Single Market."
MARIO MONTI, MEMBER OF THE EUROPEAN COMMISSION "Customs believes that official sealing is of limited use in the fight against illicit drugs trafficking. Large smuggling operations...are likely to have access to sufficient resources and ingenuity to circumvent a routine procedure such as sealing. While a case might be made for the increased use of official sealing to make life more difficult for the smuggler; the potential benefits would be outweighed by the additional burden placed on the vast majority of legitimate traders and hauliers."
DAVID HEATHCOAT-AMORY MP, MINISTER FOR CUSTOMS AND EXCISE MATTERS (writing in January 1995).