IT'S NEW...YOU NEED IT
6th July 1951
Page 36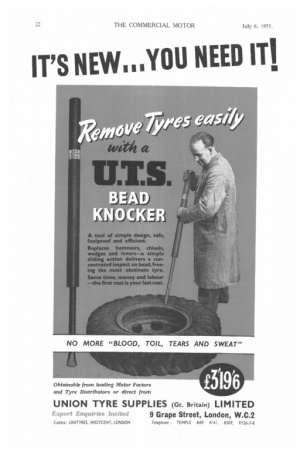 Page 37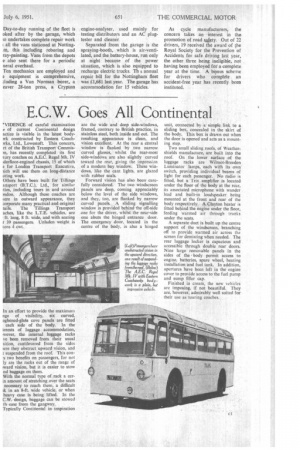 Page 36, 6th July 1951 —
IT'S NEW...YOU NEED IT
Close
Day-to-day running of the fleet is ciked after by the garage, which ;o undertakes complete repair work all the vans stationed at Nottingm, this including reboring and ray-painting. Vans from the depots e also sent there for a periodic neral overhaul.
Ten mechanics are employed and e equipment is comprehensive, :luding a Van Norman borer, a eaver 28-ton press, a Crypton
engine-analyser, used mainly for testing distributors and an AC plugtester and cleaner.
Separated from the garage is the spraying-booth, which is air-ventilated, and the battery-house, run only at night because of the power situation, which is also equipped to recharge electric trucks. Th s annual repair bill for the Nottingham fleet was £1,681 last year. The garage has accommodation for IS vehicles. As cycle manufacturers, the concern takes an interest in the promotion of road safety. Out of 22 drivers, 19 received the award of the Royal Society for the Prevention of Accidents for safe driving last year, the other three being ineligible, not having been employed for a complete year at the time A bonus scheme for drivers who complete an accident-free year has recently been instituted.