No stop to BR container-making
6th August 1971
Page 26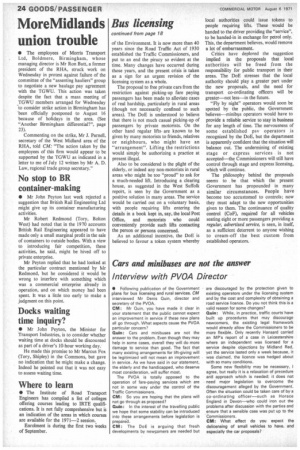 Page 26, 6th August 1971 —
No stop to BR container-making
Close
• Mr John Peyton last week rejected a suggestion that British Rail Engineering Ltd might give up its container manufacturing activities.
Mr Robert Redmond (Tory, Bokon West) had noted that in the 1970 accounts British Rail Engineering appeared to have made only a small marginal profit in the sale of containers to outside bodies. With a view to introducing fair competition, these activities, he said, might be hived off to private enterprise.
Mr Peyton replied that he had looked at the particular contract mentioned by Mr Redmond, but he considered it would be wrong to interfere with something which was a commercial enterprise already in operation, and on which money had been spent. It was a little too early to make a judgment on this point.