Ransome and Marks's Report.
5th October 1926
Page 45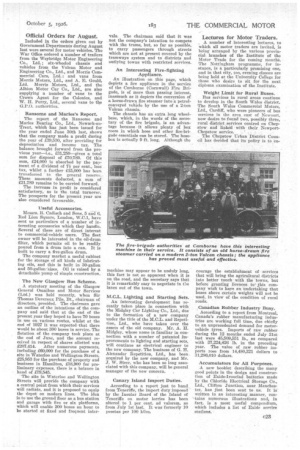 Page 45, 5th October 1926 —
Ransome and Marks's Report.
Close
The report of the Ransome and Merles Bearing Co., Ltd., Newark-onTrent, which has just been issued for the year ended June 30th last, shows that the company made a profit during the year of £39,530, after providing for depreciation and income tax. The balance brought forward from the previous year—Le., £31,259—gives a total sum for disposal of £70,789. Of this sum, £24,000 is absorbed by the payment of a dividend of 7iper cent., less tax, whilst a further £15,000 has been transferred to the general reserve These amounts deducted, a sum of £31,789 remains to be carried forward.
The increase in profit is considered satisfactory, as is the total turnover. The prospects for the present year are also considered favourable.