Hinnock promises railway freeways
5th June 1997
Page 8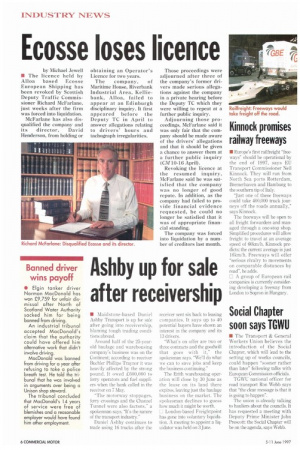 Page 8, 5th June 1997 —
Hinnock promises railway freeways
Close
• Europe's first railfreight "freeways' should be operational by the end of 1997, says EU Transport Commissioner Neil Kinnock. They will run from North Sea ports Rotterdam, Bremerhaven and Hamburg to the southern tip of Italy.
"Just one of these freeways could take 400,000 truck journeys off the roads annually," says Kinnock.
The freeways will be open to all freight forwarders and managed through a one-stop shop. Simplified procedures will allow freight to travel at an average speed of 60km/h. Kinnock predicts; the current average is just 16km/h. Freeways will offer "serious rivalry to movements on comparable distances by road", he adds.
L] A group of European rail companies is currently considering developing a freeway from London to Sopron in Hungary.