Transit corridors
5th June 1997
Page 24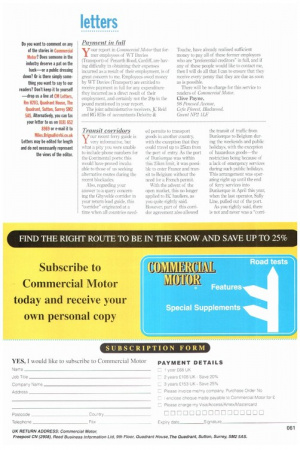 Page 25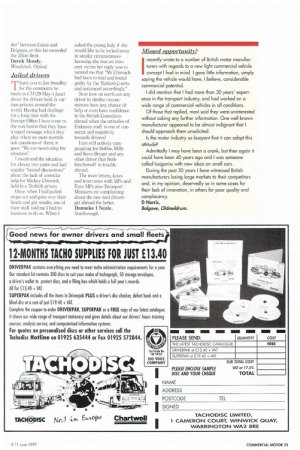 Page 24, 5th June 1997 —
Transit corridors
Close
your recent ferry guide is very informative, but what a pity you were unable to include phone numbers for the Continental ports: this would have proved invaluable to those of us seeking alternative routes during the recent blockades.
Also, regarding your answer to a query concerning the Ghyvelde corridor in your return-load guide, this "corridor" originated at a time when all countries need
ed permits to transport goods in another country, with the exception that they could travel up to 25km from the port of entry. As the port of Dunkerque was within this 25km limit, it was possible to enter France and transit to Belgium without the need for a French permit.
With the advent of the open market, this no longer applied to EC hauliers, as you quite rightly said. However, part of this corridor agreement also allowed the transit of traffic from Dunkerque to Belgium during the weekends and public holidays, with the exception of hazardous goods—the restriction being because of a lack of emergency services during such public holidays. This arrangement was operating right up until the end of ferry services into Dunkerque in April this year, when the last operator, Sally Line, pulled out of the port.
As you rightly said, there is not and never was a "corri
clor" between Calais and Belgium, as this far exceeded the 25km limit. Derek Moody, Woodstock, Oxford.