Average Speeds Quickly Computed
5th August 1955
Page 45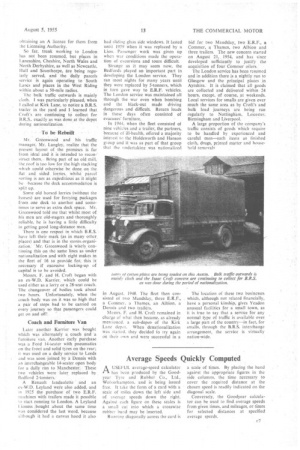 Page 45, 5th August 1955 —
Average Speeds Quickly Computed
Close
AUSEFUL average-speed calculator has been produced by the Goodyear Tyre arid Rubber Co., Ltd., Wolverhampton, and is being issued free. It take the form of a card with a scale of miles down the left side and of average speeds down the right. Against each figure on these scales is, a small cut into which a crosswise rubber band may be inserted.
Running diagonally across the card is a scale of times. By placing the band against the appropriate figures in the side columns, the time necessary to cover the required distance at the chosen speed is readily indicated on the diagonal scale.
Conversely, the Goodyear calculator can be used to find, average speeds from -given times, and mileages, or times for selected distances at specified average speeds.