DfT seeks new approaches to monitoring congestion zones
4th September 2008
Page 8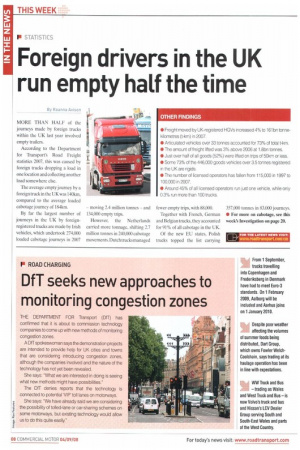 Page 8, 4th September 2008 —
DfT seeks new approaches to monitoring congestion zones
Close
THE DEPARTMENT FOR Transport (DfT) has confirmed that it is about to commission technology companies to come up with new methods of monitoring congestion zones.
A DfT spokeswoman says the demonstration projects are intended to provide help for UK cities and towns that are considering introducing congestion zones, although the companies involved and the nature of the technology has not yet been revealed.
She says! "What we are interested in doing is seeing what new methods might have possibilities."
The DfT denies reports that the technology is connected to potential 'VIP' toll lanes on motorways.
She says: "We have already said we are considering the possibility of tolled-lane or car-sharing schemes on some motorways, but existing technology would allow us to do this quite easily."