Nuneaton's Bus Regulations.
4th November 1924
Page 6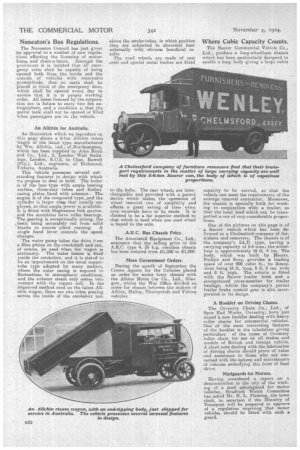 Page 6, 4th November 1924 —
Nuneaton's Bus Regulations.
Close
The Nuneaton Council has just given its approval to a number of new regula. along affecting the licensing of meterbuses and chars-a-hence. Amongst the provisions it is insisted that all emergency exite shall be capable of being opened both from the inside and the outside of vehicles with reasonable piomptitude, that no seats shall be placed in front of the emergency door, which shall, be opened every day to ensure that it is in proper working order. All buses licensed by the corporation are in future to carry two fire extinguishers, and a condition is that the petrol tank shall not. be opened or filled when passengers are on the vehicle.