The Bus Conductor a Daily Servant.
4th November 1924
Page 4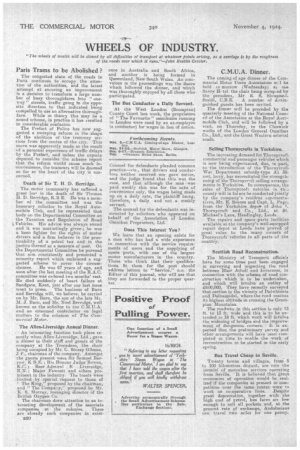 Page 4, 4th November 1924 —
The Bus Conductor a Daily Servant.
Close
At the West London (Brampton) County Court last week, the proprietors of "The Favourite" omnibuses running in London were sued by an ex-employee (a conductor) for wages in lieu of notice.
Counsel for defendants pleaded common practice—viz., that drivers and conductors neither received nor gave notice, and the judge found that this was the case, and that although the man was paid weekly this was for the sake of convenience only, the wages being made up on a daily rate, the plaintiff being, therefore, a, daily and not a weekly servant.
The counsel for the defendants was instructed by solicitors who appeared on behalf of the Association of London Omnibus Proprietors, Ltd.