Scottish Road Reconstruction.
4th November 1924
Page 4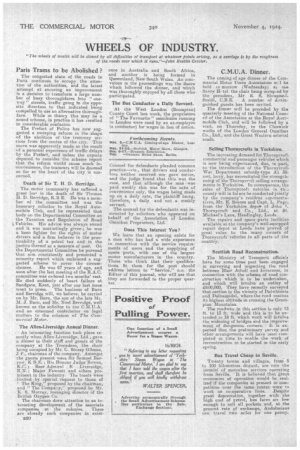 Page 4, 4th November 1924 —
Scottish Road Reconstruction.
Close
The Ministry of Transport officiaTs have for some time past been engaged in surveying. and ins_pecting the road between Blair Athol] and Inverness, inconnection with the scheme of road Construction which is to be undertaken, and which will involve an outlay of 600,000. They have recently surveyed that section in the vicinity of Dadwhinnie end Dalnaspidal, where the road reaches its highest altitude in crossing the Grampian Mounts-ms. The roadway in this section is only 12 ft. to 13 ft. wide and this is •to be extended-to 18 ft, which work will involve the widening of bridges and the improvement of dangerous corners. It is expected that the preliminary survey and other arrangements will have !seen completed in time to enable the work of reconstruction to be started in the early spring.