Check tax bills
4th January 1996
Page 6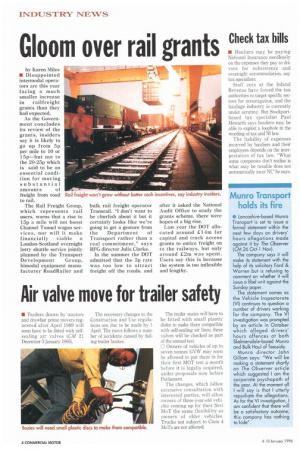 Page 6, 4th January 1996 —
Check tax bills
Close
• Hauliers may be paying National Insurance needlessly on the expenses they pay to drivers for subsistence and overnight accommodation, say tax specialists.
Staff cuts at the Inland Revenue have forced the tax authorities to target specific sectors for investigaLion, and the haulage industry is currently under scrutiny. But Stockportbased tax specialist Paul Howarth says hauliers may be able to exploit a loophole in the wording of tax and NI law.
The liability of expenses incurred by hauliers and their employees depends on the interpretation of tax law. "What some companies don't realise is what may be taxable does not automatically incur NI," he says.