PISTON-GROOVE PROTECTION
4th January 1952
Page 38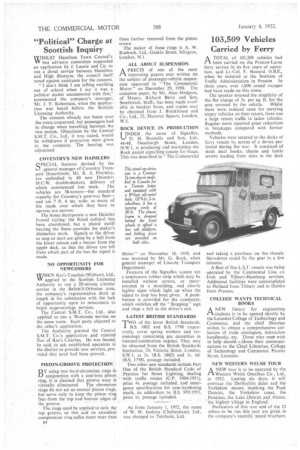 Page 38, 4th January 1952 —
PISTON-GROOVE PROTECTION
Close
BY using two hard-chromium rings in conjunction with a cast-iron piston ring, it is claimed that groove wear is
virtually eliminated. The chromium rings do not act as normal piston rings, but serve only to keep the piston ring free from the top and bottom edges of the groove.
The rings need be applied to only the top groove, as this and its attendant compression ring suffer more wear than B4 those further removed from the piston Crown.
The maker of these rings is A. W. Roebuck, Ltd., Gaskin Street, Islington, London, Ni.