Al supporters rally
4th December 1982
Page 9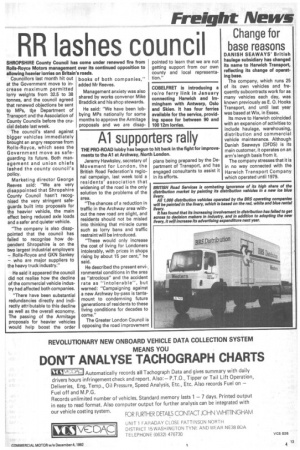 Page 9, 4th December 1982 —
Al supporters rally
Close
THE PRO-ROAD lobby has begun to hit back in the fight for improvements to the Al at Archway, North London.
Jeremy Hawksley, secretary of Movement for London, the British Road Federation's regional campaign, last week told a residents' association that widening of the road is the only solution to the problems of the area.
"The chances of a reduction in traffic in the Archway area without the new road are slight, and residents should not be misled into thinking that miracle cures such as lorry bans and traffic restraint will be introduced.
"These would only increase the cost of living for Londoners intolerably, with prices in shops rising by about 15 per cent," he said.
He described the present environmental conditions in the area as "atrocious" and the accident rate as "intolerable", but warned: "Campaigning against a new Archway by-pass is tantamount to condemning future generations of residents to these living conditions for decades to come."
The Greater London Council is opposing the road improvement plans being prepared by the Department of Transport, and has engaged consultants to assist it in its efforts.