Have you been approached?
4th December 1982
Page 7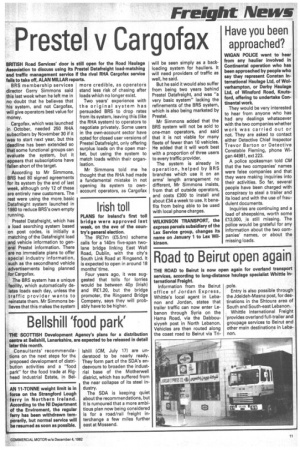 Page 7, 4th December 1982 —
Have you been approached?
Close
WIGAN POLICE want to hear from any haulier involved in Continental operation who has been approached by people who say they represent Constan International Haulage Ltd, of Wolverhampton, or Derby Haulage Ltd, of Winsford Road, Knutsford, offering to undertake Continental work.
They would be very interested to hear from anyone who has had any dealings whatsoever with the two companies whether work was carried out or not. They are asked to contact either Detective Chief Inspector Trevor Barton or Detective Constable Fleming, phone Wigan 44981, ext 223.
A police spokesman told CM that the two companies' names were false companies and that they were making inquiries into their activities. So far, several people have been charged with conspiracy to steal a trailer and its load and with the use of fraudulent documents.
Inquiries are continuing and a load of sheepskins, worth some £13,000, is still missing. The police would be grateful for any information about the two companies' names, or about the missing loads.