T&B split into three
4th December 1982
Page 4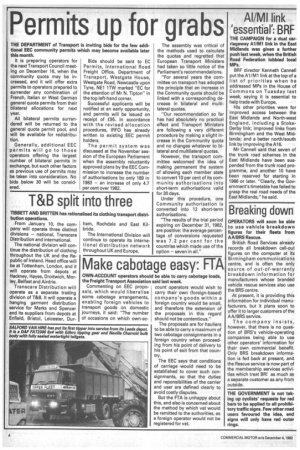 Page 4, 4th December 1982 —
T&B split into three
Close
TIBBETT AND BRITTEN has rationalised its clothing transport distribution operations.
From January 10, the company will operate three distinct divisions — national, Transcare Distribution and international.
The national division will continue the distribution of clothing throughout the UK and the Re public of Ireland. Head office will be at Tottenham, London, and it will operate from depots at Hackney, Hayes, Droitwich, Morley, Belfast and Airdrie.
Transcare Distribution will operate as a separate trading division of T&B. It will operate a hanging garment distribution service for Marks and Spencer and its suppliers from depots at Enfield, Bristol, Leicester, Dur ham, Rochdale and East Kilbride.
The International Division will continue to operate its international distribution network throughout UK and Europe.