John Bell Transport manager, Huntapac Produce, Preston, Lancs Huntapac has
4th August 2011
Page 23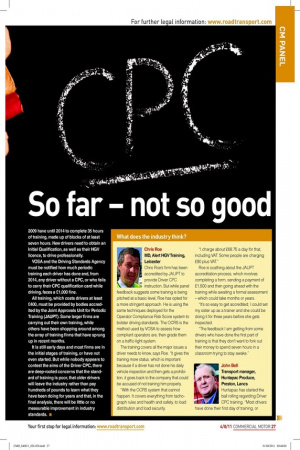 Page 24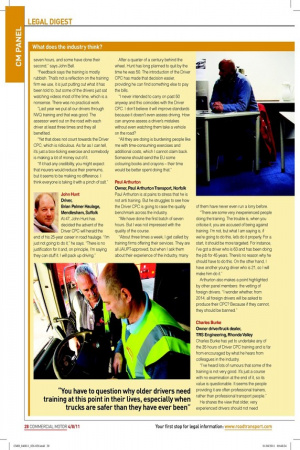 Page 23, 4th August 2011 —
John Bell Transport manager, Huntapac Produce, Preston, Lancs Huntapac has
Close
started the ball rolling regarding Driver CPC training. "Most drivers have done their first day of training, or seven hours, and some have done their second," says John Bell.
"Feedback says the training is mostly rubbish. That's not a reflection on the training firm we use, it is just putting out what it has been told to, but some of the drivers just sat watching videos most of the time, which is a nonsense. There was no practical work.
"Last year we put all our drivers through NVQ training and that was good. The assessor went out on the road with each driver at least three times and they all benefited.
"Yet that does not count towards the Driver CPC, which is ridiculous. As far as I can tell, it's just a box-ticking exercise and somebody is making a lot of money out of it.
"If it had any credibility, you might expect that insurers would reduce their premiums, but it seems to be making no difference. I think everyone is taking it with a pinch of salt."