Ridley: 'W
3rd May 1986
Page 4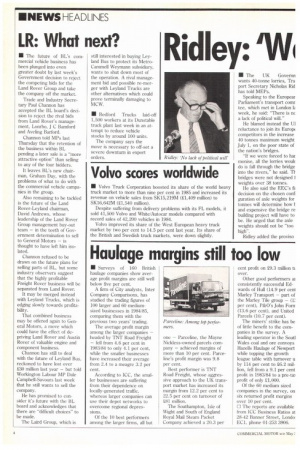 Page 5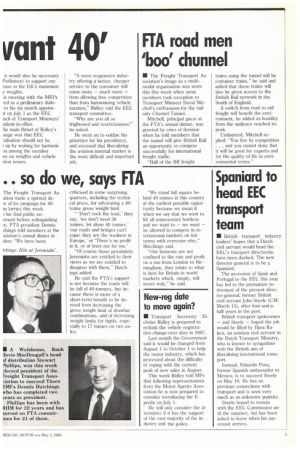 Page 4, 3rd May 1986 —
Ridley: 'W
Close
Keywords :
want 40'
• The UK Governn wants 40-tonne lorries, Tra port Secretary Nicholas Rid has told MEPs.
Speaking to the Europear Parliament's transport comr tee, which met in London IE week, he said: "There is nc a lack of political will."
He blamed instead the Ul reluctance to join its Europ( competitors in the increase 40 tonnes maximum weight July 1, on the poor state of the nation's bridges.
"If we were forced to hai monise, all the lorries wouk do is fall through the bridge into the rivers," he said. TI bridges were not designed I weights over 38 tonnes.
He also said the EEC's fu decision on the chosen confi guration of axle weights for tonnes will determine how and expensive the bridge re building project will have to be. He urged that the axle weights should not be "too high".
Ridley added the proviso it would also be necessary Parliament to support any ease in the UK's maximum y weights.
is meeting with the MEPs red as a preliminary dialoto his six month appointit on July 1 as the EEC ncil of Transport Ministers' sident-in-office.
he main thrust of Riclley's ;sage was that EEC 7alisation should not be I up by waiting for harmoniXI among the member es on weights and vehicle ttion issues.
"A more responsive industry offering a better, cheaper service to the consumer will come more — much more — from allowing free competition than from harmonising vehicle taxation," Ridley told the EEC transport committee.
"Why are you all so frightened and restrictionists?" he asked.
He went on to outline his priorities for his presidency, and stressed that liberalising the aviation internal market is the most difficult and important job.