China service for Schenkers
3rd May 1986
Page 17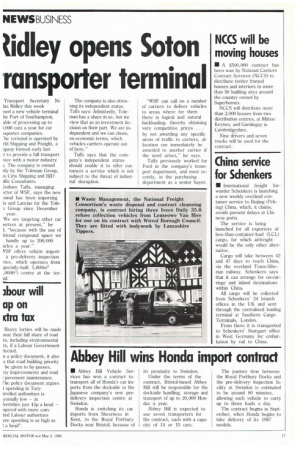 Page 17, 3rd May 1986 —
China service for Schenkers
Close
• International freight forwarder Schenkers is launching a new weekly overland container service to Beijing (Peking) China, which, it claims, avoids present delays at Chinese ports.
The service is being launched for all exporters of less-than-container-load (LCL) cargo, for which airfreight would be the only other alternative.
Cargo will take between 42 and 47 days to reach China, via the overland Trans-Siberian railway. Schenkers says that it can arrange for on-carriage and inland destinations within China.
All cargo will be collected from Schenkers' 24 branch offices in the UK and sent through the centralised loading terminal at Southern Cargo Terminals, London.
From there it is transported to Schenkers' Stuttgart office in West Germany for embarkation by rail to China.