"They stumble that run fast"
3rd July 1982
Page 40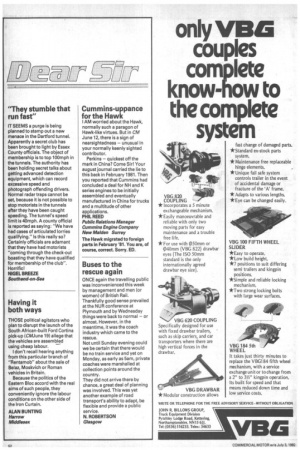 Page 40, 3rd July 1982 —
"They stumble that run fast"
Close
Keywords :
Transport
,
Land Transport
,
Road Transport
,
Law Enforcement
,
Road Safety
,
Traffic Law
,
Dartford Crossing
,
Transport In Kent
,
Speed Limit
,
Articulated Vehicle
,
Tunnel
IT SEEMS a purge is being planned to stamp out a new menace in the Dartford tunnel. Apparently a secret club has been brought to light by Essex County officials. The object of membership is to top 100mph in the tunnels. The authority has been holding secret talks about getting advanced detection equipment, which can record excessive speed and photograph offending drivers. Normal radar traps cannot be set, because it is not possible to stop motorists in the tunnels after they have been caught speeding. The tunnel's speed limit is 40mph. A county official is reported as saying: "We have had cases of articulated lorries qualifying Is this really so? Certainly officials are adamant that they have had motorists "corning through the check-out boasting that they have qualified for membership of the club". Horrific!
NIGEL BREEZE Southend-on-Sea