GOOD ENOUGH FOR A COACH 9rHE people of Upperthong, a
3rd February 1950
Page 30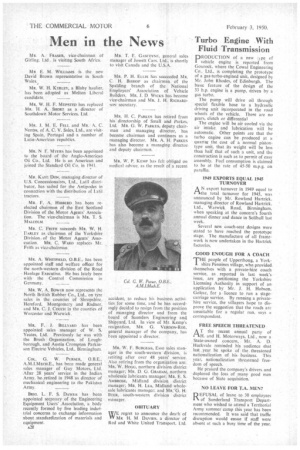 Page 30, 3rd February 1950 —
GOOD ENOUGH FOR A COACH 9rHE people of Upperthong, a
Close
Keywords :
Kirklees
,
Geography Of England
,
Districts Of England
,
Colne Valley
,
Huddersfield
,
Upperthong
,
Golcar
,
Pennines
,
Shire
,
Yorkshire
,
Business / Finance
York' shire Pennines village, who provided. themselves with a private-hire coach service, as reported in last week's issue, are petitioning the Yorkshire Licensing Authority in support of an application by Mr. J. H. Hobson. Golcar, for a licence to run a stagecarriage service. By running a privatehire service, the villagers hope to disprove the suggestion that the roads are unsuitable for a regular run, says a correspondent.