Road/rail castings
3rd April 1982
Page 5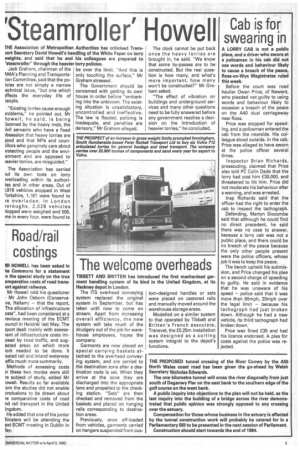 Page 5, 3rd April 1982 —
Road/rail castings
Close
Keywords :
/111 HOWELL has been asked in he Commons for a statement the special study on the true omparative costs of road transart against railways.
Mr Howell told his questioner Mr John Osborn (Conservave, Hallam) — that the report, The allocation of infrastructure osts", had been considered at a revious meeting of the ECMT ouncil in Helsinki last May. The .1port dealt mainly with assesstent of infrastructure costs imosed by road traffic, and sugested areas on which more fork needed to be done. It .eated rail and inland waterway .affic much more summarily. Methods of assessing costs )r these two modes were still le subject of study, added Mr owell. Results so far available .om the studies did not enable onclusions to be drawn about le comparative costs of road nd rail transport in the United ingdom.
He added that one of his junior 1inisters will be attending the ext ECMT meeting in Dublin in lay.