Vehicle design
3rd April 1982
Page 14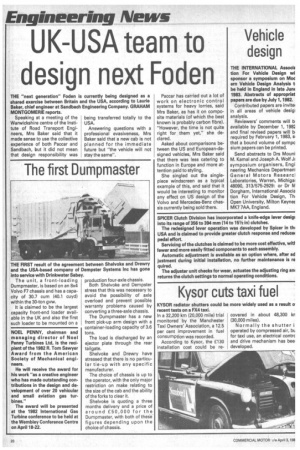 Page 14, 3rd April 1982 —
Vehicle design
Close
THE INTERNATIONAL Associt tion For Vehicle Design wi sponsor a symposium on Moc em Vehicle Design Analysis t be held in England in late Jun( 1983. Abstracts of approprial papers are due by July 1, 1982.
Contributed papers are invite in all areas of vehicle desigl analysis.
Reviewers' comments will b available by December 1, 198i and final revised papers will b required by February 1, 1983, s, that a bound volume of sympc sium papers can be printed.
Send abstracts to Drs Mouni M. Kamal and Joseph A. Wolf Ji symposium organisers, Engi neering Mechanics Department General Motors Researcl Laboratories, Warren, Michigal 48090, 313/575-2929: or Dr N Dorgham, International Associa tion For Vehicle Design, Thl Open University, Milton Keynef. MK7 7AA, England.