Jam-busters to study urban traffic
3rd April 1970
Page 25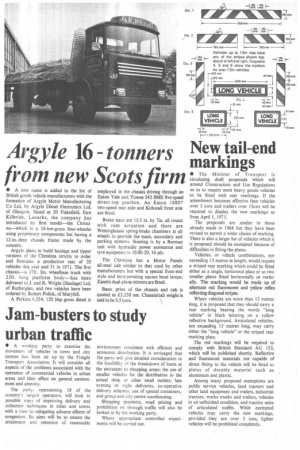 Page 25, 3rd April 1970 —
Jam-busters to study urban traffic
Close
• A working party to examine the movement of vehicles in town and city centres has been set up by the Freight Transport Association. It will consider all aspects of the problems associated with the operation of commercial vehicles in urban areas and their effect on general environment and amenity.
The party, representing 18 of the country's largest operators, will look to possible ways of improving delivery and collection techniques in cities and towns with a view to mitigating adverse effects of congestion. Its aims will be to ensure the attainment and retention of reasonable environment consistent with efficient and economic distribution. It is envisaged that the party will give detailed consideration to the feasibility of the breakdown of loads at the entrances to shopping areas; the use of smaller vehicles for the distribution to the actual shop or other retail outlets; late evening or night deliveries, co-operative delivery schemes, use of special containers, and group and city centre warehousing.
Shopping precincts, road pricing and prohibition on through traffic will also be looked at by the working party.
Where appropriate controlled experiments will be carried out.