Operator focuses on warehousing rather than 'dog-eat-dog' haulage
31st July 2008
Page 13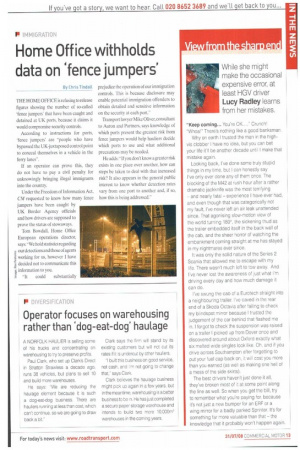 Page 13, 31st July 2008 —
Operator focuses on warehousing rather than 'dog-eat-dog' haulage
Close
A NORFOLK HAULIER is selling some of his trucks and concentrating on warehousing to try to preserve profits.
Paul Clark, who set up Clark's Direct in Stratton Strawless a decade ago, runs 38 vehicles, but plans to sell 10 and build more warehouses.
He says: We are reducing the haulage element because it is such a dog-eat-dog business. There are hauliers running at less than cost, which can't continue, so we are going to draw back a bit." Clark says the firm will stand by its existing customers but will not cut its rates if it is undercut by other hauliers.
"I built this business on good service, not cash, and I'm not going to change that," says Clark.
Clark believes the haulage business might pick up again in a few years, but in the meantime, warehousing is a better business to be in. He has just completed a secure paper storage warehouse and intends to build two more 10,000m2 warehouses in the coming years.