Turbine prototypes from Cummins
31st July 1970
Page 21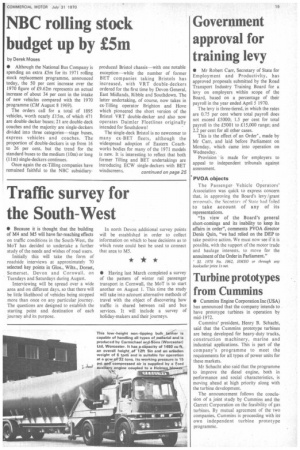 Page 21, 31st July 1970 —
Turbine prototypes from Cummins
Close
• Cummins Engine Corporation Inc (USA) has announced that the company intends to have prototype turbines in operation by mid-1972.
Cummins' president, Henry B. Schacht, said that the Cummins prototype turbines are being developed for heavy-duty trucks, construction machinery, marine and industrial applications. This is part of the company's programme to meet the requirements for all types of power units for these markets.
Mr Schacht also said that the programme to improve the diesel engine, both in performance and social characteristics, is moving ahead at high priority along with the turbine development.
The announcement follows the conclusion of a joint study by Cummins and the Garrett Corporation on the feasibility of gas turbines. By mutual agreement of the two companies, Cummins is proceeding with its own independent turbine prototype programme.