Traffic survey for the South-West
31st July 1970
Page 21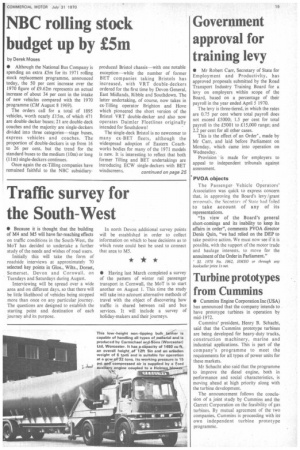 Page 21, 31st July 1970 —
Traffic survey for the South-West
Close
• Because it is thought that the building of M4 and MS will have far-reaching effects on traffic conditions in the South-West, the MoT has decided to undertake a further study of the needs and wishes of road users.
Initially this will take the form of roadside interviews at approximately 70 selected key points in Glos., Wilts., Dorset, Somerset, Devon and Cornwall. on Tuesdays and Saturdays during August.
Interviewing will be spread over a wide area and on different days, so that there will be little likelihood of vehicles being stopped more than once on any particular journey. The questions are designed to establish the starting point and. destination of each journey ahd its purpose. In north Devon additional survey points will be established in order to collect information on which to base decisions as to which route could best be used to connect that area to M5.
• Having last March completed a survey of the pattern of winter rail passenger transport in Cornwall, the MoT is to start another on August 1. This time the study will take into account alternative methods of travel with the object of discovering how traffic is shared between rail and bus services. It will include a survey of holiday-makers and their journeys.