Government approval for training levy
31st July 1970
Page 21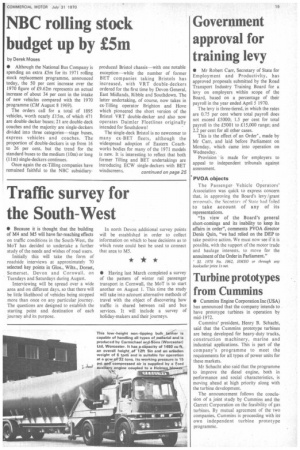 Page 21, 31st July 1970 —
Government approval for training levy
Close
• Mr Robert Carr, Secretary of State for Employment and Productivity, has approved proposals submitted by the Road Transport Industry Training Board for a levy on employers within scope of the Board, based on a percentage of their payroll in the year ended April 5 1970.
The levy is three-tiered, in which the rates are 0.75 per cent where total payroll does not exceed £5000; 1.5 per cent for total payroll in the £5001 to £15,000 range; and 2.2 per cent for all other cases.
This is the effect of an Order", made by Mr Carr, and laid before Parliament on Monday, which came into operation on Wednesday.
Provision is made for employers to appeal to independent tribunals against assessment.
PVOA objects The Passenger Vehicle Operators' Association was quick to express concern that, in approving the Board's levy/grant proposals, the Secretor\ of Stole had failed to take account of any of its representations.
"In view of the Board's general short-comings and its inability to keep its affairs in order", comments PVOA director Denis Quin, "we had relied on the DEP to take positive action. We must now see if it is possible, with the support of the motor trade and haulage interests, to move for the annulment of the Order in Parliament."
• SI. 1970 No. 1062, HMSO or through any bookseller 'price Is net.