Mermaid bites bad
31st January 2002
Page 8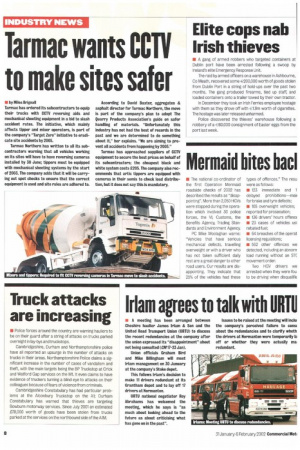 Page 8, 31st January 2002 —
Mermaid bites bad
Close
• The national co-ordinator of the first Operation Mermaid roadside checks of 2002 has described the results as "disappointing". More than 2,050 HGVs were stopped during the operation which involved 30 police forces, the VI, Customs, the Benefits Agency, Trading Standards and Environment Agency.
PC Mike Wooiaghan warns: "Vehicles that have serious mechanical defects, travelling overweight or with a driver who has not taken sufficient daily rest are a great danger to other road users. Our results are disappointing, They indicate that 25% of the vehicles had these types of offences." The resu were as follows: • 123 immediate and 1 delayed prohibitions—mail for brake and tyre defects;
• 105 overweight vehicles; reported for prosecution; II 136 drivers' hours offencE
• 23 cases of vehicles usi rebated fuel; • 64 breaches of the operat licensing regulations; • 562 other offences we detected, including an abnorn load running without an ST( movement order.
Two HGV drivers we arrested when they were fou to be drying when disqualifiE