lorbar's tool torques it up
31st January 2002
Page 45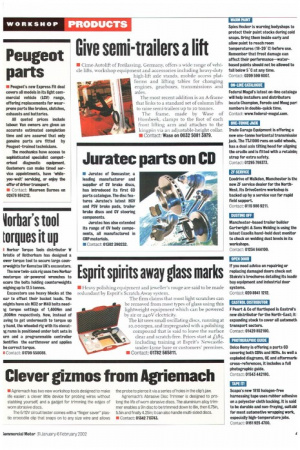 Page 45, 31st January 2002 —
lorbar's tool torques it up
Close
I Norbar Torque Tools distributor W hristie of Rotherham has designed a ewer torque tool to secure large counerweights for Komatsu UK's excavators.
The new twin-axis rig uses two Nerbar neutorque air-powered wrenches to ecure the bolts holding counterweights reighing up to 12.5 tonnes.
Excavators use heavy blocks at the ear to offset their bucket loads. The ?eights have six M32 or M40 bolts needig torque settings of 1,400Nm and ,800Nm respectively. New, instead of awing to get underneath to torque up y hand, the wheeled rig with its elevatrg rams is positioned under bolt sets in urn and a programmable controller lentifies the earthmover and applies he correct torque.
1 Contact: 01709 550088.