Nothing so gladdens the heart as the news that a
31st January 2002
Page 22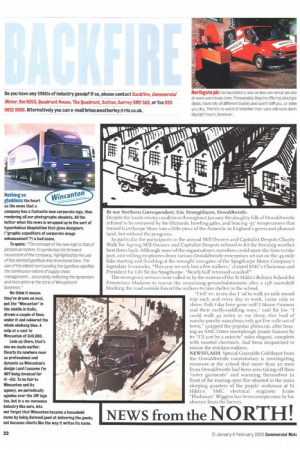 Page 22, 31st January 2002 —
Nothing so gladdens the heart as the news that a
Close
company has a fantastic new corporate logo, thus rendering all our photographs obsolete. All the better when the news is wrapped up in the sort of hyperbolical disquisition that gives designers ("graphic expediters of corporate image enhancement"?) a bad name.
To quote: "The concept of the new logo is that of perpetual motion, to symbolise the forward movement of the company, highlighted by the use of the slanted typeface and directional lines. The use of the ellipse surrounding the typeface signifies the continuous nature of supply chain management... accurately reflecting the dynamism and innovation at the core of Wincanton's business."
We think it means they've drawn an oval, put the "Wincanton" in the middle in italic, drawn a couple of lines under it and coloured the whole shebang blue. A snip at a cost to Wincanton of R40,000.
Lank up there, that's one we made earlier. Clearly its nowhere near as professional and dynamic as Wincanton's design (and I assume I'm NOT being invoiced for it—Ed). To be fair to Wincanton and its agency, we periodically agonise Over the CM logo too, but in a no-nonsense industry like ours, lets
not forget that Wincanton became a household name by being damned good at delivering the goods; not because clients like the way it writes its name.