Felixstowe thefts
31st August 1985
Page 7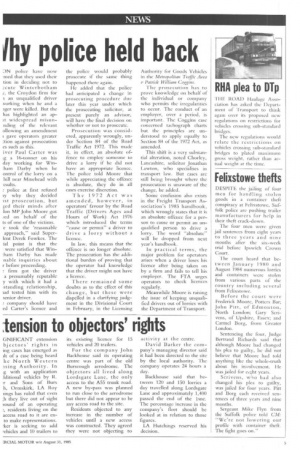 Page 7, 31st August 1985 —
Felixstowe thefts
Close
DESPITE the jailing of four men for handling stolen goods in a container theft conspiracy at Felixstowe, Suffolk police are pushing trailer manufacturers for help in their theft crack-down.
The four men were given jail sentences from eight years to three years and nine months after the six-week trial before Ipswich Crown Court.
The court heard that between January 1980 and August 1984 numerous lorries and containers were stolen from various parts of the country including several from Felixstowe.
Before the court were Frederick Moore, Potters Bar; John Pitt, of Edmonton, North London; Gary Seriyens, of Upshire, Essex; and Carmel Borg, from Greater London.
Sentencing the four, Judge Bertrand Richards said that although Moore had changed his plea to guilty, he did not believe that Moore had told anything like the whole-truth about his involvement. He was jailed for eaght years.
Scrivens, w'rio had also changed his plea to guilty, was jailed for four years. Pitt and Borg each received sentences of three years and nine months.
Sergeant Mike Flyn from the Suffolk police told CM: "We're not lowering our profile with container theft. The fight goes on."