Commissioners 'heavy-handed
31st August 1985
Page 14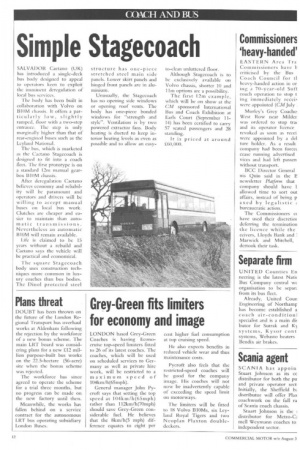 Page 14, 31st August 1985 —
Commissioners 'heavy-handed
Close
Keywords :
EASTERN Area Ira Commissioners have 1: criticised by the Bus Coach Council for ti heavy-handed action in or nig a 70-year-old Sufi coach Operation to stop t ing immediately receii were appointed (CM July : Morley's Grey Coache: West Row near Milder was ordered to stop trai and its operator licence revoked as soon as recei were appointed by a del ture holder. As a result company had been force( cease running advertised vices and had left passen without transport.
BCC Director General nis Quin said in the P newsletter Platform that company should have t allowed time to sort out affairs, instead of being p axed by legalistic bureaucratic action.
The Commissioners cc have used their discretiot deferring the termination the licence while the ceivers, Lloyds Bank and 1 Marwick and Mitchell, dertook their task.