Walker heads Ili
31st August 1985
Page 12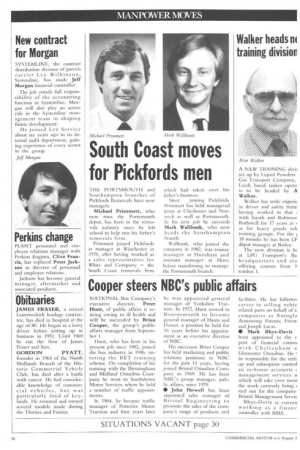 Page 12, 31st August 1985 —
Walker heads Ili
Close
training division
A NEW TRAINING divii set up by Liquid Powders Gas Transport Company, Leeds based tanker opera is to be headed by A Walker.
Walker has wide experie in driver and safety train] having worked in that ; with Smith and Robinsor Rothwell for 17 years as as for heavy goods yell training groups_ For the 18 months he has been LP depot manager at Batley.
The new division is bo at LPG Transport's Ba headquarters and sta offering courses from S tember 1.