OVER 30,000 SPEEDING CASES
31st August 1951
Page 35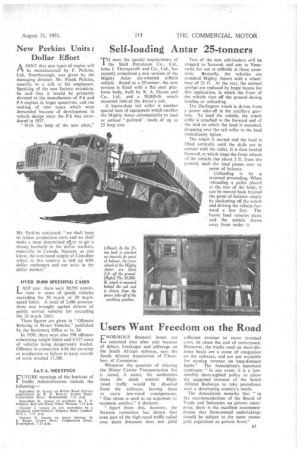 Page 35, 31st August 1951 —
OVER 30,000 SPEEDING CASES
Close
j AST year. there were 30,291 convic1-, tions in cases of goods vehicles exceeding the 30, m.p.h. or 20 m.p.h. speed limits. A total of 2,486 prosecutions was brought against drivers of public service vehicles for exceeding the 30 m.p.h. limit.
These figures are given in Offences Relating to Motor Vehicles," published by the Stationery Office at Is. 3d.
In 1950, there were also 598 offences concerning weight limits and 4,517 eases of vehicles being dangerously loaded, Offences in connection with the carrying or production or failure to keep records of work totalled 17,300.