The gas van cometh to Stockport Council
30th October 1982
Page 12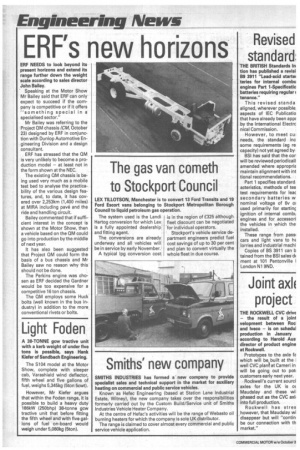 Page 12, 30th October 1982 —
The gas van cometh to Stockport Council
Close
LEX TILLOTSON, Manchester is to convert 13 Ford Transits and 19 Ford Escort vans belonging to Stockport Metropolitan Borough Council to liquid petroleum gas operation.
The system used is the Landi Ha rtog conversion for which Lex is a fully appointed dealership and fitting agent.
The conversions are already underway and all vehicles will be in service by early November.
A typical lpg conversion cost is in the region of £325 although fleet discount can be negotiated for individual operators.
Stockport's vehicle service department engineers predict fuel cost savings of up to 30 per cent and plan to convert virtually the whole fleet in due course.