Revised standard
30th October 1982
Page 12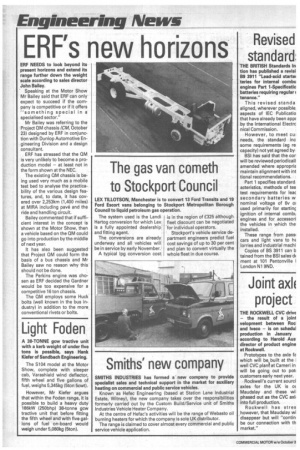 Page 12, 30th October 1982 —
Revised standard
Close
THE BRITISH Standards In tion has published a revisi B9 3911 "Lead-acid startei teries for internal combu engines Part 1-Specificatio .batteries requiring regular tenance."
This revised standa aligned, wherever possible, aspects of IEC Publicatio that have already been appr by the International Electrc nical Commission.
However, to meet cui needs, the standard inc some requirements leg re capacity) not yet agreed by
BSI has said that the con will be reviewed periodicall. amended where appropria maintain alignment with int tional recommendations.
Part 1 specifies standard acteristics, methods of tes test requirements for leac secondary batteries w nominal voltage of 6v oi used primarily for startinc ignition of internal combL engines and for accessori the vehicles in which the installed.
These range from passo cars and light vans to hE lorries and industrial machi Copies of BS 3911 can b tamed from the BSI sales ment at 101 Pentonville I London Ni 9ND.